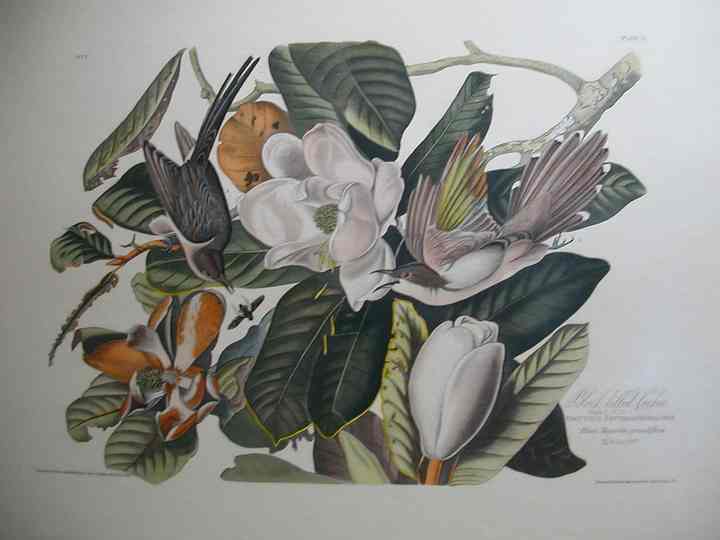 .
Price: $107.00
plus shipping & handling.
Quantity: 1
Dimensions: Print: 22 inches X 17 inches; image: approximately 16 inches X 12 inches
Description: Audubon print Black Billed Cuckoo, (coccyzus erythropthalmus - plant: magnolia grandiflora); "Drawn from nature and published by John J. Audubon FRSEFLSMWS"; published in 1937; "engraved, printed and coloured by A.P.P. Co. Inc. N.Y.". This is listed as #7 or plate 32; a bit of roughness over the title, otherwise excellent condition, printed on stiff backing, ready for framing.
Phoenix Antiques (705) 872 8029 R.R. #1 Indian River, ON

(Please quote item number on any inquiries)

Click on photos to see enlargements