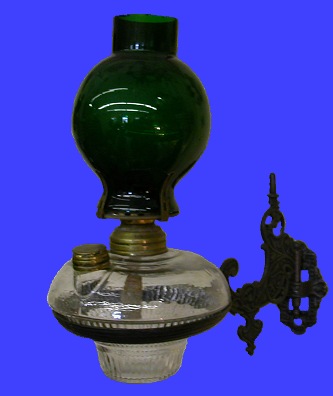 .
$.00 US ($.00 CDN)
+ shipping & handling
Quantity: 1
Dimensions: Height to top of shade 10 ", total protrusion from wall 13"
Description: Charming oil lamp with swivel wall bracket, green glass shade, oil filler in font, bracket all original. This charming oil lamp hung in a farmhouse in Bethany, Ontario, Canada for a number of years. Very attractive when lit, with its green shade. It has its original swivel arm and wall bracket.
Phoenix Antiques
(705) 872-8029
R.R. #1 Indian River, ON

(Please quote item number on any inquiries.)